We may earn money or products from the companies mentioned in this post.
My husband and I have always been extremely active people. Prior to children, a beach vacation never actually involved relaxing on the beach. We love to jet ski, snorkel, boat, hike, and explore. In fact, we've always gone exploring to the extreme in whatever island or coastal country we happened to visit. So planning a trip to Belize with a toddler proved to be a challenge, as Belize is a well-know adventure destination. And adventure destinations aren't typically considered toddler-friendly.
A toddler-friendly trip to a non-toddler-friendly destination
Although, we have not put traveling on hold since becoming parents, we have put a lot of the more adventurous activities on hold. As a family of three traveling together, we can't necessarily take our toddler along on extremely strenuous or adrenaline-pumping activities.
For this reason, we typically aim for cultural trips during these first few years of our daughter's life.
The exception of course is when we travel with extended family. My parents accompanied us on a recent trip to Costa Rica so we got to do some of the adventure activities we love, like ziplining. But on our trip to Belize, we didn't have the luxury of grandparents to help look out for our tiny traveler.
We plan all of our trips ourselves. In the process of planning our trip to Belize, I discovered the country was an adventure-lover's paradise, much like Costa Rica. Belize is known for its spelunking and cave tubing but those are tours on which we could not take a toddler. Needless to say, finding activities we wanted to do in Belize with a toddler took a bit of creative planning.
Unfortunately, there is not a lot of information out there offering alternatives or advice for parents traveling to Belize with a toddler.
Belize with a toddler: How to plan your trip
I didn't want to hire a travel agent, so I did the next best thing. I reached out to the locals in Belize. There are two places to reach out to when planning a trip abroad and needing a little more direction.
Hotels: First, and perhaps most responsive, call or email the hotels where you plan to stay.
Tourism Boards: Besides the hotels where we were staying, I also emailed the Belize Tourism Board and asked for recommendations to help plan our toddler-friendly trip to Belize.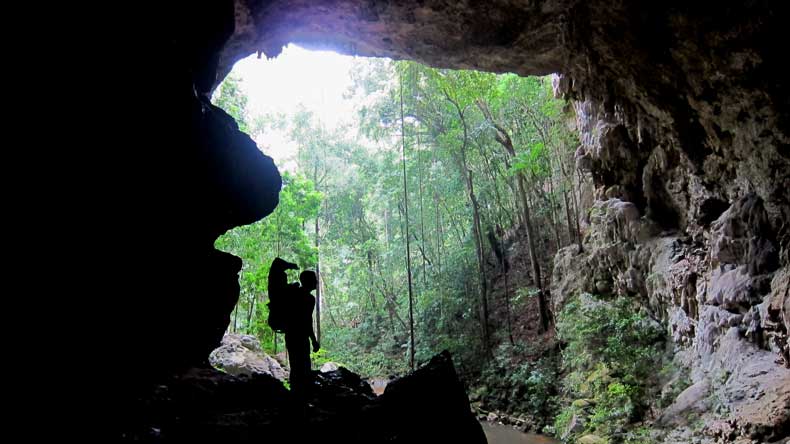 Our hotel was able to point me toward some easy hikes through the jungle and some dry, toddler-friendly caves, like Rio Frio Cave. They also recommended excursions that we could do with our toddler, including a trek into Guatemala to visit Tikal.
Beyond that, your hotel staff can usually answer any questions you may have about renting/hiring a car, driving in the country, safety, or cultural norms.

You can find our complete itinerary for visiting Belize with kids here.
If you can't find the information you seek online when planning a trip, it doesn't mean you should give up and call a travel agent. Instead, reach out to those who live and work there. The locals know their country best. If they work in the hospitality industry, chances are they will be more than willing to help. We found the staff at Table Rock Jungle Lodge in San Ignacio to be extremely helpful during the planning process. Because of that we had an amazing adventure on a toddler-friendly scale.
Have a question about visiting Belize with a toddler? We'd love to hear from you. Leave your thoughts in the comments below.