We may earn money or products from the companies mentioned in this post.
Prague, Czech Republic is a wonderful city. It's full of romance, culture, and diversity. It isn't as popular among westerners as some of the other major European cities. In fact, most Americans completely miss out on this Eastern European gem, choosing to visit the more iconic cities of Paris, London, and Rome. Still there is no shortage of tourism in this stunning old-world city. In fact, it's filled with tourists! We visited Prague during a road trip across central and eastern Europe, and this phenomenal city completely stole my heart. There are so many reasons to visit Prague, Czech Republic, but a few stand out above the others.
5 things to love about Prague, Czech Republic
With so many things to do in Prague, it's easy to become enchanted with the city. We spent three days in Prague and wished we could have stayed much longer. Although you can easily see the highlights of Prague in 2 days or so, you'll get to experience some of the awesome, non-touristy things in Prague if you spend more time in the city. If staying longer, there are also a few really great towns near Prague that make for fun day trips, like Brno and Cesky Krumlov. But whether you have 3 days in Prague or 3 weeks, here are the top 5 reasons to visit Prague.
Awesome Food and Beer
Food is such an important part of a place's culture and the overall experience. From soups and sausages, to the Czech dessert, Trdelnik, Prague's food scene will entice your taste buds. Trdelník, also known as chimney cake is a yummy dough concoction twisted onto a cone shaped rolling pin, covered in sugar, then cooked over a warm oven. It is sometimes dipped in chocolate or filled with ice cream, which adds an extra sweet touch to this heavenly pastry. Although this dessert is primarily a tourist favorite rather than a local staple (and it's actually Hungarian), we still ate one every single day while we were in Prague. My only regret when it comes to the food in Czech Republic is not eating more of it.
Beyond having amazing food, Czech Republic is also known for its beer. Czech beer is cheap, available everywhere, and comes in a lot of different varieties.
Family-friendly options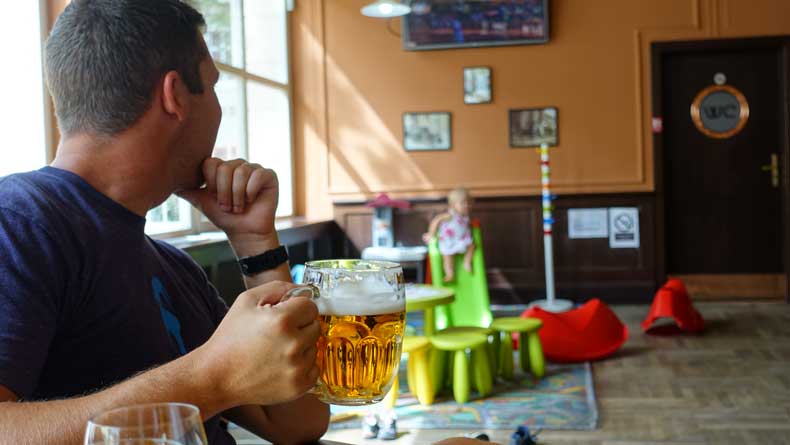 When it comes to cities that truly embrace those traveling with kids, Prague is near the top of my list. The city is full of well-maintained playgrounds and parks. And even some of the breweries had indoor play areas for those visiting with kids. The people of Prague also seem to embrace families traveling with children. At the hotel where we stayed, the hospitality staff in the breakfast room would bring our daughter numerous complimentary treats and snacks each morning. Those came in very handy during long days of sightseeing.
Visiting Prague with kids? Check out these awesome tips on planning a city break with little ones in tow.
Architecture
Prague is a mix of old meets new. It's a city where historic charm collides with modern chic in the most beautiful way. Historical cathedrals and iconic elements like the astrological clock in historical Old Town and the famous Charles Bridge are surrounded by whimsical and modern structures like the dancing building and bizarre, yet incredibly cool statues. Two notable ones are Franz Kafka's turning head and the statue of two men peeing below, which is suitably named Piss. Everywhere you look you'll find beautiful architecture and stunning views in Prague.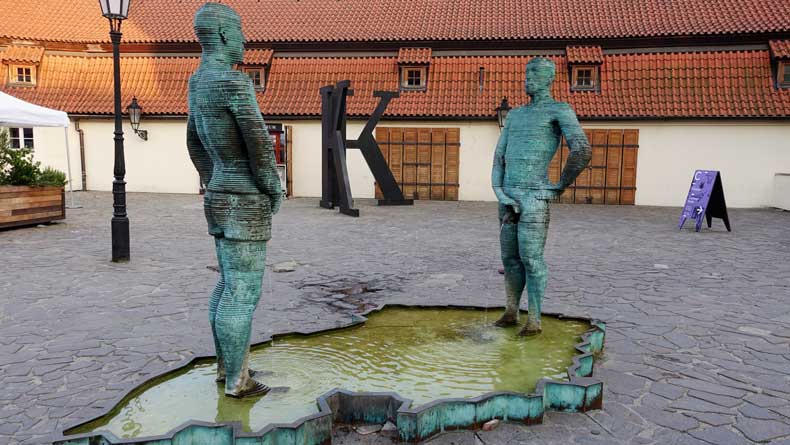 Atmosphere
Prague, Czech Republic is a bustling and vibrant city. Though large in size, it has a small town charm. It's filled with outdoor cafes, hip breweries, lively markets, and cheesy street performers. Prague has so much to offer regardless of your tastes or interests. You can easily find yourself getting caught up in the atmosphere of the city and never wanting to leave.
Love and romance
Although we visited Prague as a family, it is easy to see why it is the perfect city for lovers, as well. You'll always find couples stealing a kiss in front of the John Lennon wall. The colorful wall has become a famous landmark and a symbol of hope, love, and peace. Lovers can be seen strolling hand-in-hand at night across the Charles Bridge, or watching the sunset around Prague Castle. Although Paris may claim to be "the city of love", I would argue Prague gives Paris a run for its money.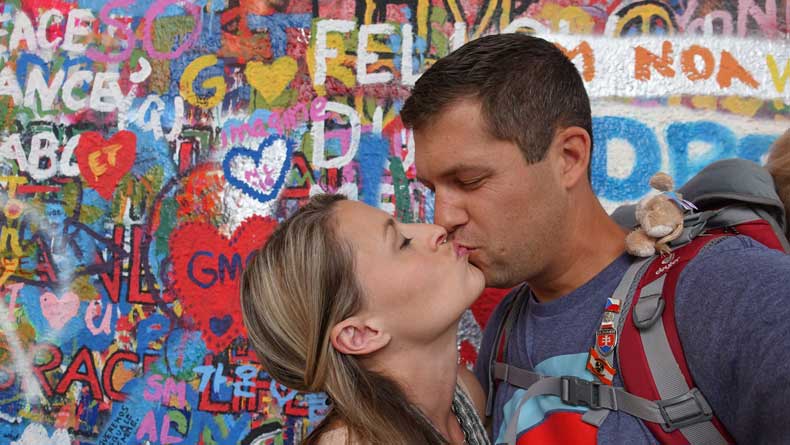 Other reasons to visit Prague, Czech Republic
Besides these top five reasons to visit Prague, there are plenty of other things that will entice you to want to explore the city. From scenic views, to the craft beer scene, and the public art displays, the city has a lot of hidden gems just waiting to be discovered. If it's history you love, you'll find museums, historical cemeteries, castles, and cathedrals that you could spend days touring. With so much to love, it still baffles me that more westerners don't frequent Prague, Czech Republic. This delightful city should be on everyone's bucket list!
Planning your Eastern European itinerary? You might also like this post from Our Escape Clause.
Like it? Pin it!
Have you visited Prague? Leave us a comment with your thoughts on the city and your favorite reasons to visit Prague!