Denver is a fun, family-friendly city which is easy to get to from nearly anywhere in the United States. With so many things to do in Denver with toddlers, the capital of Colorado is one of the best places to visit in the U.S. for families.
Whether you're a tourist looking for fun things to do for kids or a native with bored children in the house during vacation, this guide lists the 13 best Denver activities for kids and the best things to do in Denver with toddlers.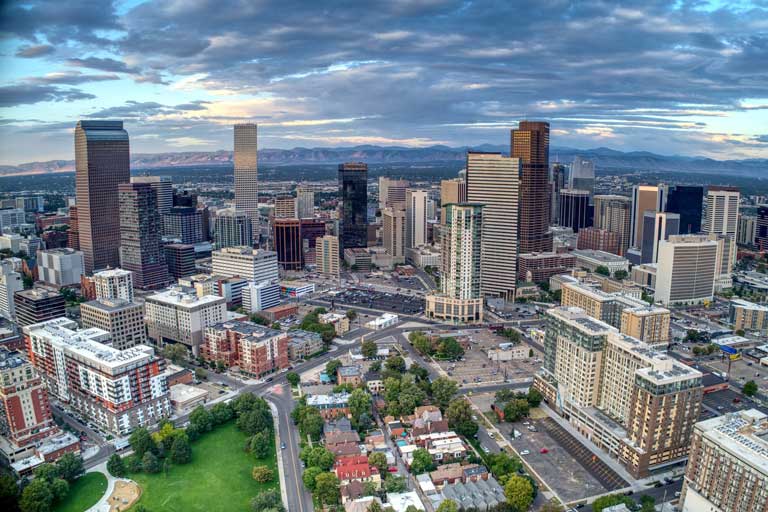 About Denver, Colorado
Denver has been nicknamed the "Mile-High City" because of its elevation — one mile above sea level. With a citywide population of more than 715,000 and a metro population of more than 3.6 million, there is no shortage of fun things to do for families in Denver.
Once named one of the best places to live in the United States, Denver offers a variety of indoor attractions and so many outdoor activities for nature lovers and urban dwellers.
From interactive museums and pretty parks to enjoyable zoos and aquariums, this city is brimming with activity-filled, fun places for kids.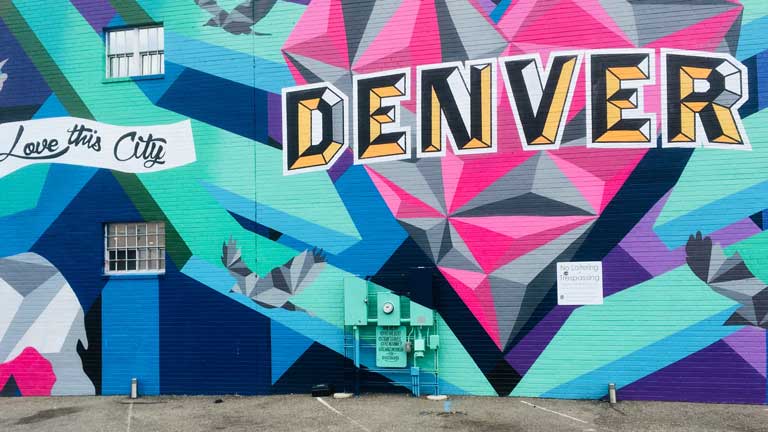 Nestled along the Front Range between the Rocky Mountains and the High Plains to the east, Denver is a bustling urban area of outdoor lovers who spend weekends hiking or skiing in the mountains or cycling in the plains.
The city is also home to numerous professional sports teams, from football, basketball, baseball, hockey, soccer, and even lacrosse. So, for sports lovers, Denver offers year round entertainment.
But having fun doesn't have to be costly either. If you're not looking to spend your hard-earned dollars, check out this guide on free things to do in Denver.
Where to stay in Denver with toddlers
If you're visiting the city of Denver with toddlers, you want to make sure you stay in a place that's safe and close to all the fun. Deciding where to book your accommodation can be tricky; so check out this guide on the best area to stay in Denver.
Staying in downtown Denver is a convenient option for many families. While a bit pricier than hotels outside the main city center, the downtown area puts you close to a lot of the fun things to do in Denver with toddlers.
Here are a few popular hotels in downtown Denver and around Union Station that have great reviews from other travelers.
Denver Activities for Young Kids — Places to See & Things to Do in Denver with Toddlers
Family outings and vacations are often a delicate balance, particularly when you travel with toddlers. You want to plan activities that are fun for both adults and kids.
With this list of fun-filled things to do in Denver for toddlers, your kids will never be short of entertainment. Thanks to the city's various kid-friendly activities, you won't have to hear "I'm bored" one more time from the mouth of your little one.
So, what are we waiting for? Let's dive into the complete list of all the best things to do and places to go with kids in Denver — before your little travelers lose their minds!
1. Enjoy a Picnic at City Park
City Park is a massive grassy area housing two lakes, playgrounds, tennis courts, and picnic areas.
During summer, City Park Jazz attracts locals and tourists alike through live concerts. Also on site are more Denver attractions for families, like the Denver Zoo and the Denver Museum of Nature and Science.
The lakes are ideal for water activities in the summer, while the vast greenness of the park offers more than enough space for family picnics. Your little ones will have a joyful day of running around the park and exhausting their energy on the playground.
2. Befriend Wild Animals at the Denver Zoo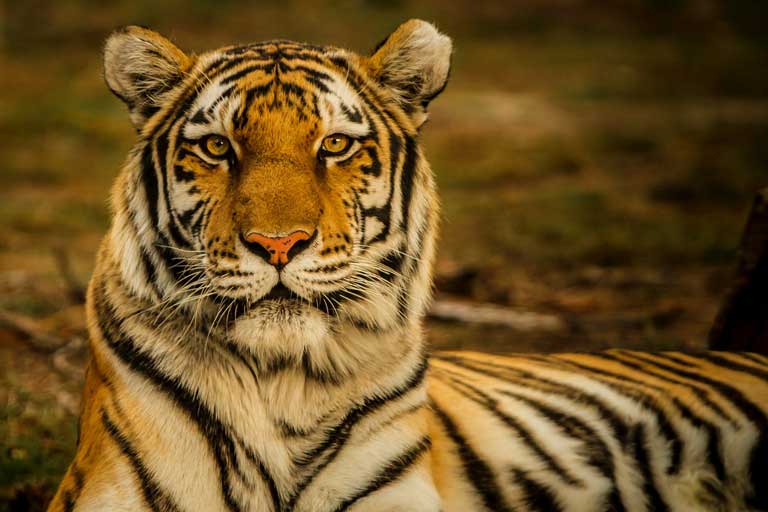 The Denver Zoo sits at the eastern edge of City Park. If your children love animals, they'll be delighted to see them in action here.
With orangutans swinging from tree to tree and tigers patrolling their territories, your toddlers' eyes will be wide in wonder of all the creatures which bring the zoo to life.
Housing more than 4,000 animals, Denver Zoo offers an engaging and educational wildlife experience for kids and adults.
Through different feeding opportunities, interactive exhibits, and special shows, you and your kids can learn how to befriend and care for various animals like elephants, lions, and dragons.
3. Visit the Famous Denver Museum of Nature & Science
Conveniently located next to the Denver Zoo, the Denver Museum of Nature & Science is another popular City Park attraction. While the museum has plenty of fun things to do for just about everyone, some kid-friendly activities include the Phipps IMAX 3D Theatre and Gates Planetarium.
The museum has one very enjoyable activity for kids — the "Find the Hidden Elves Scavenger Hunt" — where they can go hopping from one exhibit to another in search of tiny elves.
Other highlights for kids include archeological sandpits, moving water features, and meeting dinosaurs, fossils, and Egyptian mummies. This hands-on museum is definitely one of the best things to do in Denver with toddlers!
4. Grab a Cone at Little Man Ice Cream
Little Man Ice Cream is a popular 28-foot-tall, milk-jug-shaped shop serving traditional and homemade ice cream. It's one of the most fun places to take kids to eat in Denver and is sure to satisfy their sweet tooth – and yours, too!
Flavors are abundant with creative names, like 'Fluffernutter' and 'Space Junkie.' Enjoy a yummy cone from the seat of one of the outdoor tables or head to the park across the street where the kids can run wild and free.
5. Hit Cherry Creek Bike Trail for a Family Bike Ride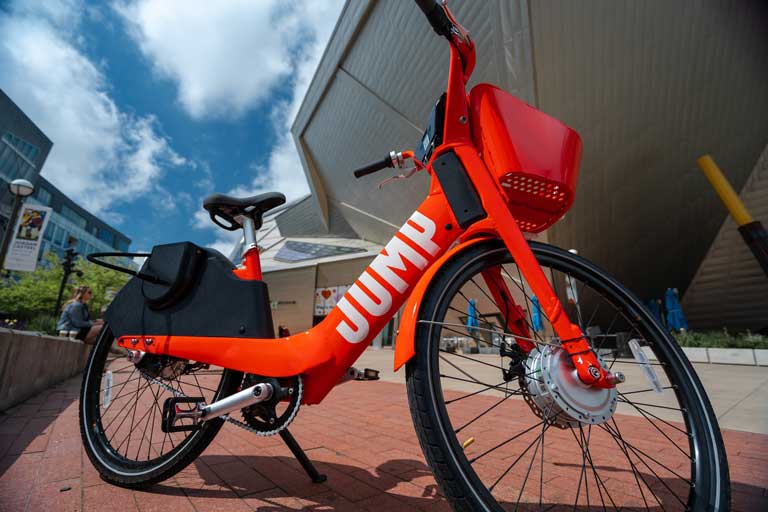 If it takes an energy-demanding activity to calm your toddler's spirit, then try taking them on a biking adventure at the Cherry Creek Bike Trail.
Beginning in Confluence Park near the South Platte River, the trail passes by the rustic Four Mile Historic Park and the bright and glossy Cherry Creek Shopping Center.
Stopping at these destinations can turn your biking adventure into a whole day's activity, allowing you to cover three territories (biking, shopping, and a museum and park tour) in one go. And Confluence Park should be on everyone's Colorado bucket list.
The trail is approximately 40 miles long with beautiful scenery and more stops, other than those mentioned above, on the way.
Pull your toddler in a bike trailer or get your tot a balance bike which lets little ones push themselves with their feet if they haven't figured out how to peddle yet.
6. Grow Young Minds at the WOW! Children's Museum
The WOW! Children's Museum brings a more hands-on experience than museums with monotonous, boring (sorry, museum lovers) exhibits.
This museum is more interactive and engaging through STREAM-focused exhibitions and programs designed specifically for kids 12 years old and under.
The WOW! Children's Museum offers an ideal environment to charge your toddler's imagination and creativity. Bring the little ones here to introduce them to science, physics, and survival skills through experiments and demonstrations.
This museum is great for toddlers and older siblings!
7. Greet the Fish at the Downtown Aquarium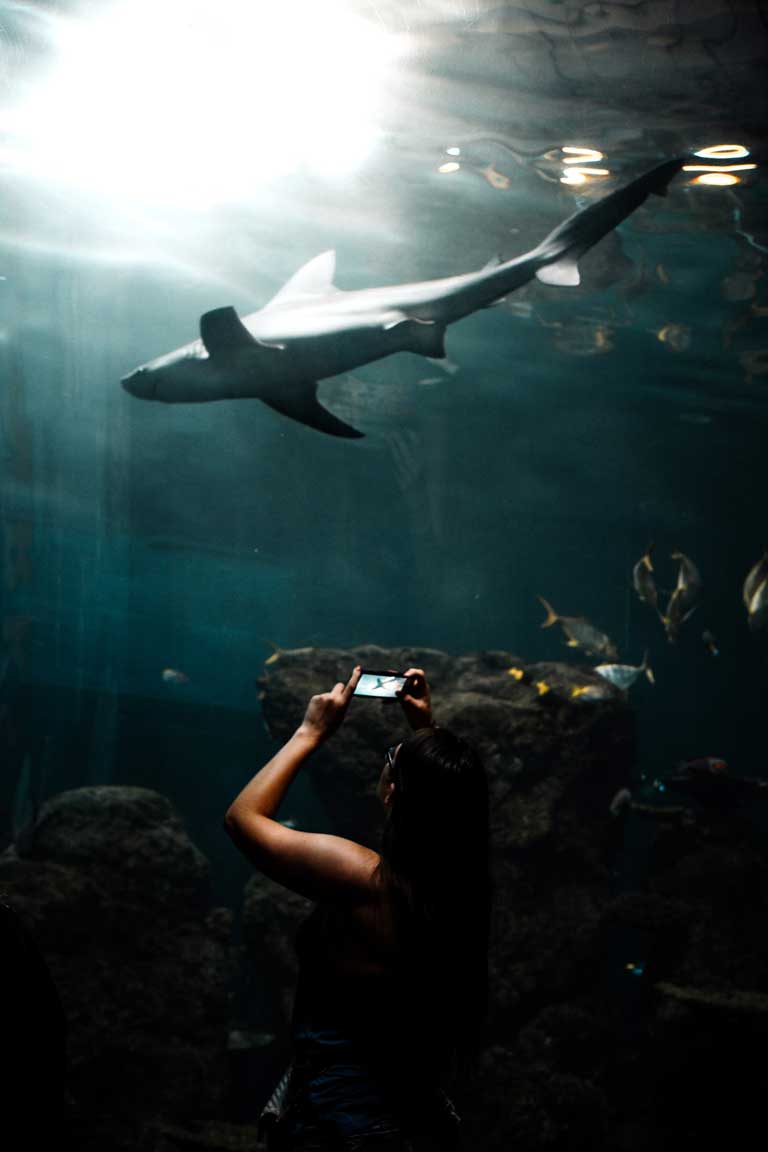 Ocean life is a fascinating marvel, not just for kids but for people of all ages. Denver's Downtown Aquarium boasts a 50,000-gallon centerpiece aquarium with floor-to-ceiling views of more than 500 species.
Admire the aquatic creatures in action while enjoying upscale-casual dining at the aquarium's restaurant or opt for the interactive stingray exhibit to feed these flat sharks.
That's not all — the aquarium also offers other adventurous activities, such as thrilling rides like the Aquarium Express or the Aquatic Carousel.
8. Be Wowed by a Light Show In a Church
Beyond Light Show & Meditation is an immersive experience that will have your jaw dropping to the floor. The one-hour show includes projection-mapped laser lights and other art experiences by world-famous artists, all of which take place inside the International Church of Cannabis.
The tour is entirely family-friendly and suitable for all ages. The church even provides stroller accessibility. Beyond Light Show & Meditation is a one-in-a-kind experience combining visual and audio art with soothing music and guided meditation.
9. Children's Museum of Denver at Marsico Campus
Amongst Denver's many museums is the Children's Museum at Marsico Campus, located in downtown Denver.
The museum's unique, expertly designed programs and exhibits provide a powerful space where kids can learn while having fun.
Time spent here is time spent wisely with many mind-stimulating activities for kids. Some of these include navigating a three-story climber, stepping inside a six-foot bubble, soaring through the air, learning about the Laws of Motion, and sculpting an art piece.
10. Check out Elitch Gardens Theme & Water Park for an Adrenaline Rush
Offering thrilling roller coasters and water slides, the Elitch Gardens Theme & Water Park will be an experience of a lifetime.
Your toddlers will remember this as the "good ol' days" of their life when they're all grown up and transformed into adults.
Elitch Gardens boasts more than 50 rides on site, a special area for the kiddies, and a 10-acre swimming area featuring slippery slides, a wave pool, and a lazy river. It's perfect for the entire family, with entertainment geared towards children, adolescents, and grown adults.
11. Slide Down Snowy Slopes at Loveland Ski Area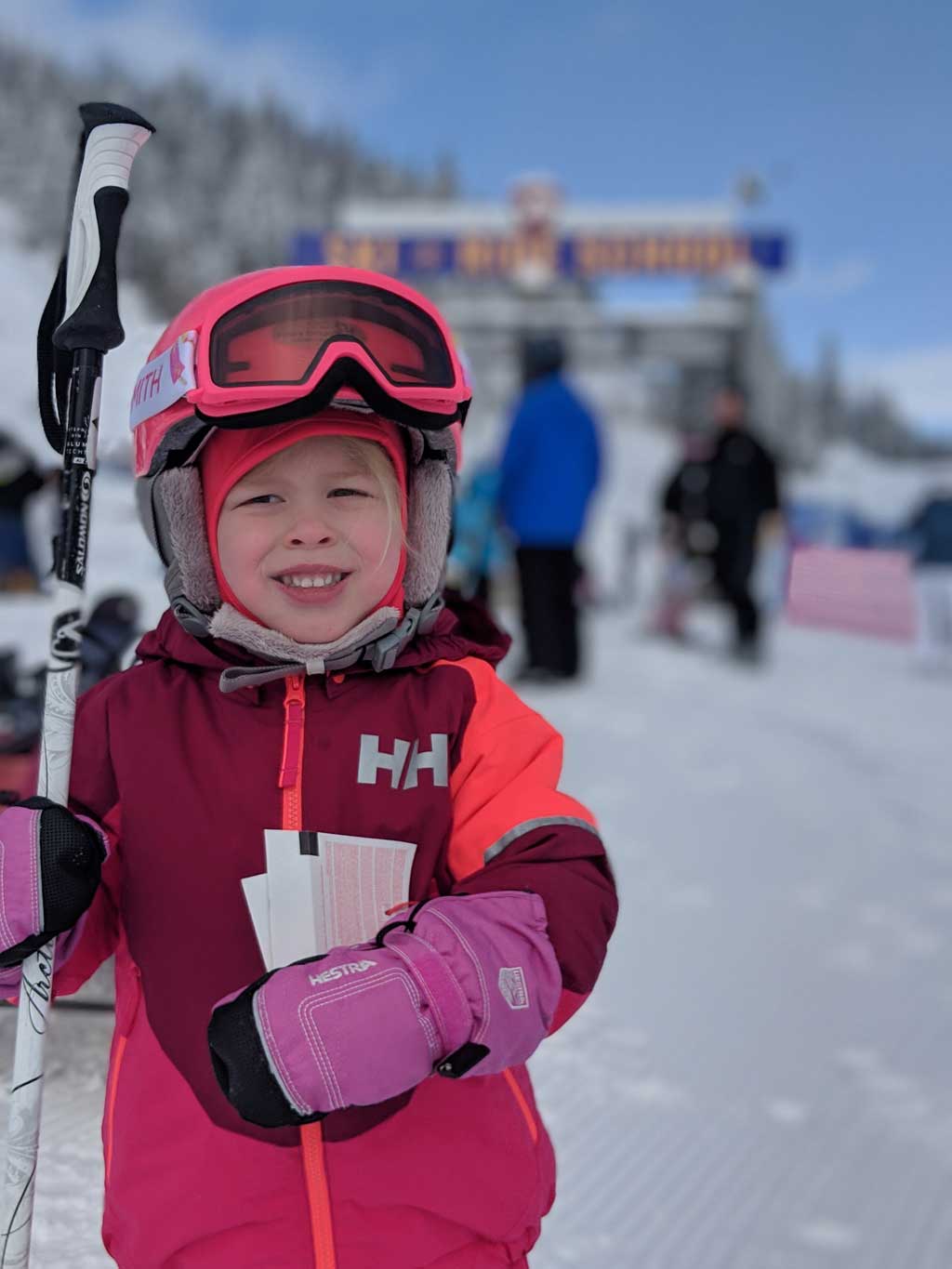 The state of Colorado is famously known as one of the nation's number one ski destinations, with some of the best ski resorts in the United States.
From Steamboat Springs to Vail, to Aspen, Colorado is home to some of the best ski resorts to teach toddlers to ski.
Loveland Ski Area is one such ski and snowboard resort in Colorado, located just about 53 miles from west of Denver.
While skiing may sound like an adults-only activity, Loveland offers plenty of different programs and lessons for young kids. The resort provides team-based and private lessons for children aged 3-6 years old, with placements in groups based on the child's skill level.
Want to experience more of winter wonderland with your mini ones? Try sledding in Denver! The Colorado Capital has an abundance of parks offering sledding opportunities.
Alternatively, you could visit and stay at an Airbnb in Aspen, Colorado — a great ski resort with lots to do for families and a town with many outdoor and indoor adventures.
12. Denver Firefighters Museum
Kids love superheroes — whether it's Marvel's Team of Avengers, DC's Justice League team, or firefighters, the real-life superheroes. Denver's Firefighters Museum offers a fun opportunity for kids to be firefighters for the day.
With hands-on training, they'll adopt the museum's equipment to ride a kids fire truck, slide down poles, and pretend to extinguish fires.
They will also learn about fire safety and prevention. Visiting the Firefighters Museum will prove to be a constructive thing to do for kids in Denver.
13. Chill With Butterflies Sitting in the Palm of Your Hand
Visiting the Butterfly Pavilion is one of the best indoor activities in Denver.
While the place is not actually in Denver, it's only a 15-minute drive from downtown in Westminster, Colorado.
Boasting more than 1,600 butterflies, the Butterfly Pavilion allows you to interact with these delicate invertebrates and even moths and skippers. Have your camera ready to catch the joy (or shock, as they overcome their fear of tiny flying insects) on your toddler's face.
Concluding Things to Do in Denver With Kids
Denver's adventure theme parks, interactive museums, and outdoor activities await your kids to come and explore, discover, learn, and share a laugh.
By the time they're done putting out a fire at the Firefighters Museum or splashing in the pools at the Elitch Gardens Water Park, they'll be ready for bed with droopy eyes and lopsided smiles.
Like it? Pin this post on things to do in Denver with toddlers to save it for later!
About the author: This post on the best things to do in Denver with toddlers was written by Kara Patterson, a Denver, Colorado resident and the Founder and Editor-in-Chief at Happening in Denver.

This guide to visiting Denver with toddlers was first written in February 2022 but was most recently updated in August 2023 for accuracy and current travel information.