I know exactly how you're feeling right now. You return home from a trip, start unpacking your luggage and carry-on bag and realize something is missing. Usually, it's an iPad, a phone, or a camera; something relatively expensive and very important to you. Other times it is something important but not quite as valuable: your reading glasses, your kid's comfort item or favorite toy. Whatever it is, your stomach sinks at the thought of losing it. You stress out, you immediately go online to find a phone number or some other way to trace the item back and file a claim. You start googling things like "what to do if you leave an item on a plane" and come across this article and others like it.
Some articles say consider your item gone forever. This is not one of them. Our story has a happy ending.
The story of our lost camera.
Two weeks ago, we returned home from a family trip to Belize and Guatemala when we realized our camera, and all of our pictures from the trip, did not return with us. I wanted to cry. In fact, I'm pretty sure I did cry. (What can I say, I'm an emotional person.) We went online to find a contact number for United Airlines' lost and found department. Unfortunately, we could find no such number, only an online form to report missing items.
At the time, I thought I had left our camera on the flight from Belize to Houston, before catching our connection to Oklahoma City. Still, I wanted to retrace our steps, so I contacted the Belize airport, the Houston airport, the Oklahoma City airport, and of course, we filled out the lost and found form on United's website. Then we waited. For two weeks we heard nothing. I was starting to think our camera was gone forever.
But it wasn't.
We travel a lot, so it was only two weeks after the incident that we were flying out of Oklahoma again. We decided to stop by the United baggage services room at the Oklahoma City airport. That is the small room near the baggage claim carousels that you go to if your luggage didn't make it to your destination. I thought for sure if United Airlines did find our camera on one of their planes, they would have contacted us by that point, so I wasn't very hopeful that it would be there. Plus, if it was sitting in any airport, I figured it would be in Houston since I really thought that is where I left it.
We walked in and asked the friendly representative behind the counter if anyone had turned in a camera left on a plane a couple of weeks ago. As the sentence was still coming out of my mouth, the United representative started walking to the back, reappearing moments later with our camera!
"I recognized you guys from your pictures," she said. "I knew somebody probably really wanted this back."
We were ecstatic! I actually hugged the woman because I was so happy to be reunited with our lost camera.
My advice if you leave something on a plane
Having been through this experience, my best advice to anyone in a similar situation would be to go to the airport and check with the airline's baggage services department. Even if you think you left something on a connecting flight that did not ultimately land at your destination. Go anyway. If it isn't there, perhaps the baggage services representative can call the other airport for you. But don't simply rely on the online form to reunite you with your lost item. It may not happen.
Would United Airlines have eventually tracked down our camera and returned it to us? Perhaps. But it could have taken months. Worse case scenario, they may have never returned it.
So without further adieu, here are the top ten images from our trip to Central America that I was most excited to get back.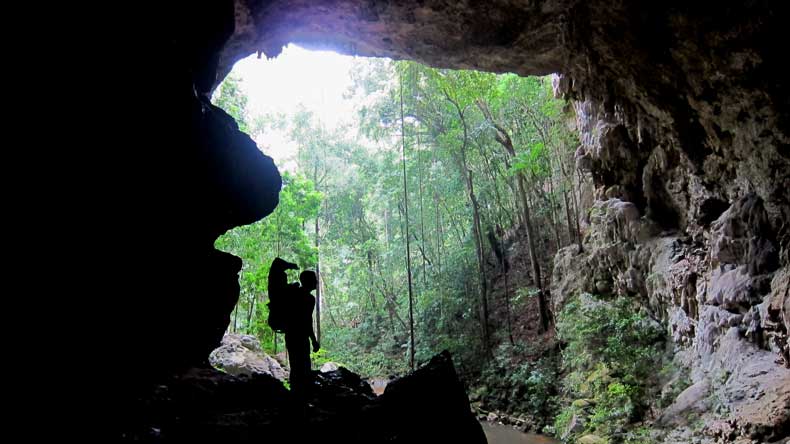 Like it? Pin it to save for later!