Fort Worth Sundance Square, nestled in the heart of the Texas city's downtown area, is a vibrant district that blends cowboy charm with a modern urban experience.
Boasting an eclectic array of restaurants and unique attractions, there are a lot of fun things to do in Sundance Square.
Whether you're visiting Tarrant County with kids or on an adults-only trip, Fort Worth Sundance Square is a fun and captivating Texas gem.
This guide to the best things to do in Sundance Square Fort Worth includes the top activities and attractions to help you make the most of your day out in downtown Fort Worth.
About Fort Worth Sundance Square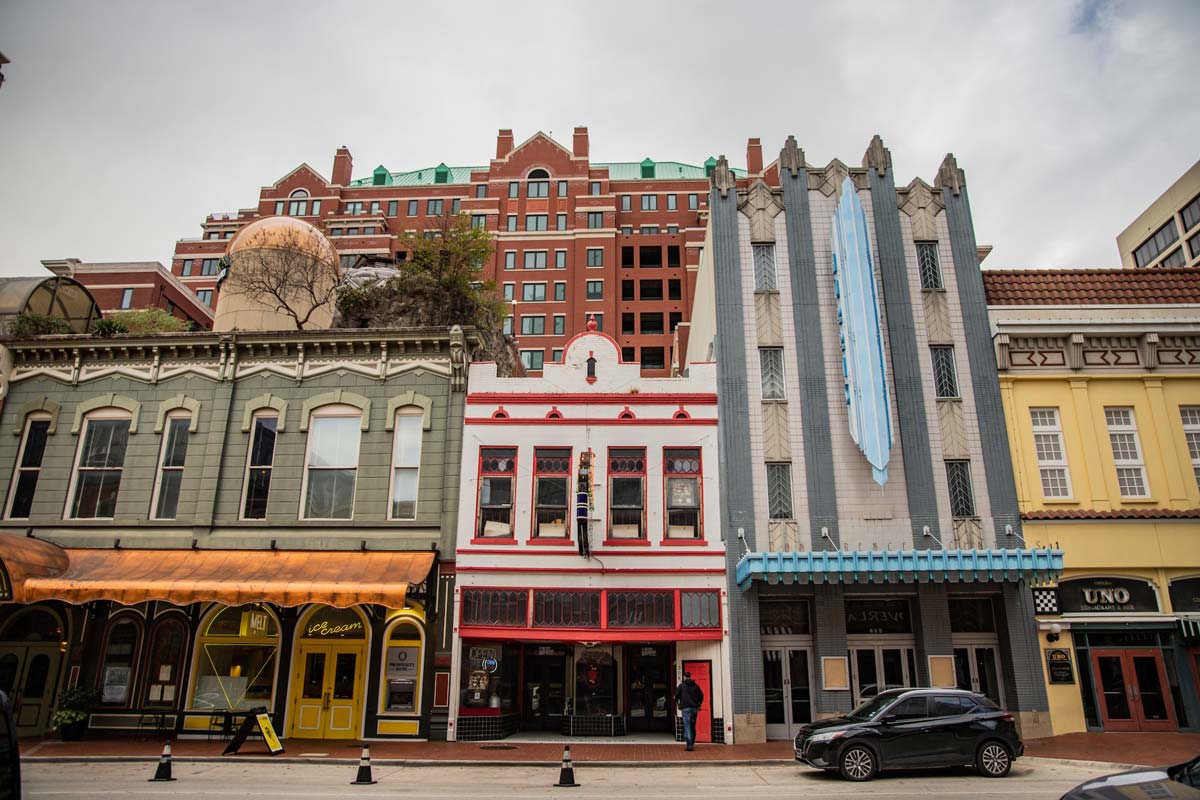 Unlike many downtown areas where skyscrapers overwhelm you and people seem to walk at a hurried pace to get to whichever high-rise they work in, the Fort Worth downtown area has a much more welcoming and laid back vibe.
That more relaxed vibe is without a doubt thanks to the area of downtown known as Sundance Square.
Sundance Square Plaza occupies several blocks bordered by Houston Street to the east, Commerce Street to the south, Throckmorton Street to the west, and 2nd Street to the north.
The square is situated within the larger Sundance Square district, which encompasses a significant portion of the downtown area and is known for its vibrant mix of entertainment, dining, shopping, and cultural attractions.
The square's name pays homage to the infamous outlaw, Sundance Kid, who, alongside his partner Butch Cassidy, made their mark during the era of the Old West.
After the downtown area fell into decline in the mid-20th century, the city of Fort Worth sparked a revitalization effort that transformed Sundance Square into a vibrant tourist destination.
With careful restoration, the square's historic buildings were preserved, and new developments seamlessly blended in.
Sundance Square is now a thriving cultural and entertainment hub, attracting locals and visitors alike, while still paying homage to its western roots.
It stands as a testament to the city's commitment to preserving its past while embracing its future.
What to learn more about Fort Worth's Old West past? Head to the historic Fort Worth Stockyards!
10 Best Things to Do in Sundance Square Fort Worth
Visiting Sundance Square is one of the best things to do in Fort Worth. If you travel to DFW, it is a great place to begin exploring the Texas metropolis, which includes other cities like Dallas, Arlington, and Denton.
Here are some of the best things to do in this lively district.
Stroll through the Plaza
One of the best things to do in Sundance Square is simply wander through the plaza.
Start your exploration of Sundance Square by taking a leisurely stroll. Lined with an assortment of boutiques, restaurants, and cafes, the plaza exudes an amusing atmosphere.
Admire the stunning architecture and public art installations that add an extra touch of creativity to this bustling hub.
Attend a festival or event in Fort Worth Sundance Square
One of the things that makes downtown Fort Worth a great attraction is the number of festivals and free events that are held in Sundance Square. Concerts, arts festivals, outdoor movies, and food festivals… There is always something going on downtown.
The 55,000-square-foot Sundance Square Plaza is a dynamic urban space that serves as a hub for community events.
During warmer months, the plaza hosts concerts, movie nights, and even yoga classes, offering a delightful mix of entertainment – much of which is free!
It's the perfect spot to relax, people-watch, and soak up the vibrant atmosphere.
Sit in the shade and watch kids play in the splash fountain in Sundance Square Plaza
Day or night, the atmosphere in Sundance Square is always vibrant and fun.
With splash fountains, giant umbrellas that offer shade from the Texas sun, and an urban design that encourages public gatherings, the main plaza in Sundance Square is an open space that is not only functional but pretty.
Take a break from your adventures and relax at the beautiful fountains located within Sundance Square Plaza. These interactive water features create a delightful space for children and adults alike to cool off on hot Texas days.
Sit back, watch the water dance, and enjoy the tranquil ambiance of the square.
Shop for Texas souvenirs along the Square
If shopping is on your agenda, Sundance Square won't disappoint. The district boasts a mix of upscale boutiques, national retailers, and unique specialty stores that are great for finding fun Texas souvenirs.
Explore the locally owned shops that offer one-of-a-kind items, ranging from fashion and accessories to home décor and gifts.
From well-known brands to hand-made goods, Sundance Square has a plethora of options to cater to your shopping desires.
Attend a show at Bass Performance Hall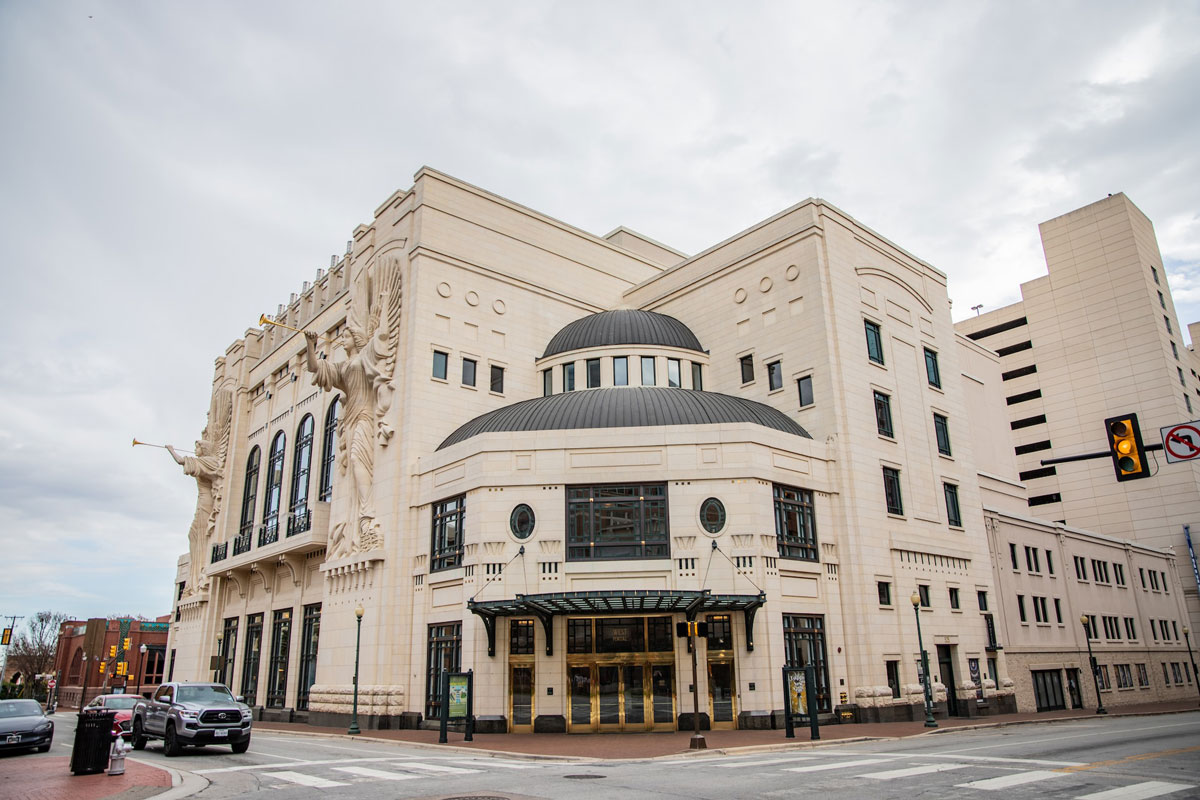 For those seeking entertainment, Sundance Square is a cultural hub, hosting numerous theaters and performances at its world-class venue.
The Bass Performance Hall, with its stunning architecture and excellent acoustics, is a must-visit for theater and music lovers.
Catch a Broadway show, a symphony performance, or a comedy act to witness theatrics at its finest.
Catch a Movie on a Rooftop
The Rooftop Cinema Club in downtown Fort Worth offers a unique movie-watching experience with skyline views.
Located on the terrace of the Worthington Renaissance Hotel, this open-air cinema provides a captivating setting where you can purchase tickets to enjoy some of your favorite movies from the comfort of an Adirondack chair.
Movie goers are provided with wireless headphones to enjoy the film in a cozy and intimate environment.
With different movies each night, tasty snacks, and a full-service bar, the Rooftop Cinema Club combines the fun of going to the movies with the enchantment of an outdoor setting, making it one of the best things to do in Sundance Square.
Stroll a few blocks to the Fort Worth Water Gardens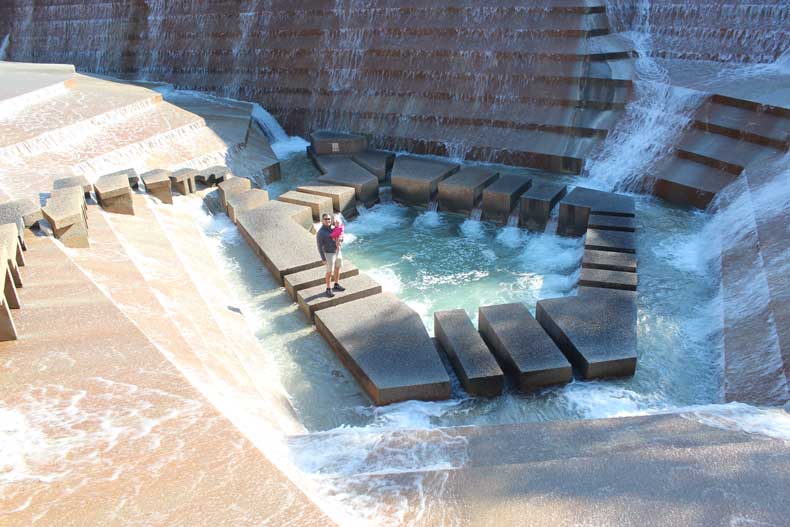 Embarking on a leisurely walk from Sundance Square to the Fort Worth Water Gardens is a delightful way to explore the city beyond the popular central plaza.
As you leave the vibrant energy of Sundance Square behind, you'll pass through tree-lined streets while you admire the historic architecture that characterizes the area.
The Fort Worth Water Gardens are about a 15 minute walk from Sundance Square Plaza, and are adjacent to the Fort Worth Convention Center. This serene oasis features a series of pools, fountains, and cascades that create a peaceful retreat from the bustling city.
Take a moment to wander through the different areas, marvel at the beauty and sound of the water features, and relax in the calming ambience of this urban sanctuary and Texas bucket list destination.
Indulge in the culinary delights
Sundance Square is a haven for food enthusiasts, with a diverse selection of culinary experiences to satisfy all taste buds. In fact, some of the best Fort Worth restaurants can be found in and around Sundance Square.
From upscale dining establishments serving mouthwatering Texas cuisine to cozy cafes offering gourmet sandwiches, the square has both high-end and family-friendly dining options.
For a truly unique experience, book a reservation at Reata, which offers the best dining experience in Sundance Square. With a rooftop bar and enclosed rooftop dining space your dinner will be served with an incredible view.
The food at this popular Fort Worth restaurant is high-end cowboy cuisine. From chicken-fried steak to real Texas steak cooked the way you like it, you'll get a good taste of down-home Lone Star cooking.
Don't forget to try other Texan specialties like barbecue and Tex-Mex – both of which are readily available in Sundance Square.
Tour the Sid Richardson Museum
Sundance Square is home to an array of cultural attractions that cater to art enthusiasts and history buffs.
The Sid Richardson Museum showcases a remarkable collection of Western art, featuring works by renowned artists such as Frederic Remington and Charles M. Russell, whose vivid paintings and sculptures depict scenes of cowboys, Native Americans, and the untamed landscapes of the West.
Founded in 1982, the museum is housed in a beautifully restored historic building in Sundance Square.
The exhibits are a fascinating window into the history and spirit of the American West.
For an extra dose of history, visit the Fort Worth Stockyards National Historic District, just a short distance from Sundance Square, to witness the city's rich cowboy heritage.
If you're an art lover, add the Kimbell Art Museum and the Amon Carter Museum to your list of places to visit in Fort Worth, as well.
Visiting without kids? Enjoy the nightlife
From trendy bars to live music venues, Sundance Square comes alive once the sun sets. The bustling streets are filled with energy as locals and visitors gather to enjoy a night out.
Whether you're in the mood for craft cocktails, fine wines, or locally brewed beers, the district's diverse selection of bars and lounges has something to satisfy every palate.
Music lovers can revel in the sounds of live performances, ranging from rock and country to jazz and blues, at the various venues scattered throughout the square, like Scat Jazz Lounge or Flying Saucer.
Where to stay in Sundance Square Fort Worth, Texas
Staying within the Sundance Square district puts you within walking distance to all the best things to do in Sundance Square and the greater downtown area.
Consider staying at one of the hotels located along Main Street, like Embassy Suites by Hilton Hotel Fort Worth Downtown, or Courtyard by Marriott Hotel.
Other options in the heart of Sundance Square include Aloft Fort Worth Downtown or the Worthington Renaissance.
If you prefer a more intimate and unique experience, explore the nearby neighborhoods, such as the Cultural District or West 7th Street, where you'll find cozy bed and breakfasts or trendy boutique hotels.
Compare prices and read reviews on hotels in Sundance Square HERE
Where to park in Fort Worth Sundance Square
Unlike many downtown areas in metropolises that we've visited, parking in Sundance Square is relatively easy and inexpensive.
There are meters lining the street which take credit cards and are free after 5 on weekdays and all day on weekends
There are also several lots and parking garages that are conveniently located. (A few of which offer free parking!)
Safety in Downtown Fort Worth
Fort Worth has one of the safer downtown areas we've ever visited. Definitely keep your guard up anywhere you go, but in Fort Worth, there is a friendly "cowboy" feel.
We like to call it Texas hospitality. People are more than willing to give you directions if you stop them on the street, and they'll most likely do so with a big smile, and a "Welcome to Texas!"
Final Thoughts on Sundance Square and Downtown Fort Worth
Fort Worth Sundance Square offers an unforgettable experience for visitors of all interests.
Whether you're in search of culinary delights, cultural immersion, shopping adventures, or a lively entertainment scene, Sundance Square lets you immerse yourself in the unique blend of Western heritage and urban charm, and discover why this vibrant destination is a must-visit when exploring Fort Worth.
Have a question about the best things to do in Sundance Square Fort Worth, Texas? We'd love to hear from you! Leave your thoughts in the comments below.
Like it? Pin this guide to the best things to do in Fort Worth Sundance Square to save it for later!
This guide to the best things to do in Sundance Square was first written in April 2018 but was most recently updated in June 2023 for accuracy and current information.

Photo credits: Photos 1,3,4,6,7 by Michael Fallon from Unsplash. Photo 2 by The Curated Soul from Pixabay