Heading to Dallas? The Dallas area is a fun place to visit! The "Big D", as it is nicknamed, is always bustling with activity, and this Dallas travel guide is intended to help you navigate and explore this busy city.
From professional sports teams and theme parks to urban green spaces built between high rise buildings and world-class museums, Dallas is a metropolitan area with a cosmopolitan feel.
But to make the most of your trip to Dallas, there are a few things to know about this massive North Texas city before you visit. 
These Dallas travel tips are the perfect way to make sure that you've got the real scoop on what it's like to visit Dallas and how to make sure your trip is a success, rather than a series of unfortunate events!
About Dallas, Texas
Before we get into our top Dallas travel guide tips, it's always good to have some basic information about a city before you visit.
Population: 1,288,457
Population of metro area: 6,488,000
Airports: Dallas Fort Worth International Airport, Dallas Lovefield
Nicknames: Big D | DFW | Metroplex
Dallas, Texas is BIG – hence the nickname the Big D. It is the 9th largest city in the United States, and the largest landlocked metropolitan area in the United States.
Luckily, if you're planning a trip there, it is fairly easy to get to from all over the world, as the metroplex is home to the second busiest airport in the United States.
Because there are so many things to do in Dallas and the surrounding cities, it is the number one destination in Texas for visitors and leisure travelers. 
Dallas is often referred to as DFW, or Dallas-Fort Worth. This is because the two cities of Dallas and Fort Worth and their suburbs, like Arlington and Denton, have grown together, forming one massive metroplex – hence the city's other nickname.
Where to Stay in Dallas, Texas
When planning a trip to a city as large as Dallas, one of the first questions many people have is where is the best area to stay in Dallas? Don't worry! Our Dallas travel guide has you covered. We recommend staying in Downtown Dallas or the neighborhood known as Oak Lawn to maximize your time.
Oak Lawn is an upscale, trendy district just north of the Woodall Rodgers Freeway, which serves as a divider with the Downtown Dallas district.
Both Oak Lawn and Downtown Dallas put you in convenient driving distance to attractions like Klyde Warren Park – a cutting edge 5-acre deck park built atop a freeway – and the Perot Museum of Nature and Science.
Plus, you're also close to other trendy areas like Deep Elum, Uptown and the Bishop Arts District, the largest arts district in the world.
You'll find lots of hotels and restaurants in and near the downtown area and Dallas city center.
Here are a few of the best hotels located near downtown Dallas:
How to Get There
Because Dallas is located in the south central part of the United States and is home to DFW International Airport, flying into Dallas is quite easy.
The airport is actually located about 30 minutes northwest of Downtown, depending on traffic near the suburb of Grapevine – one of the best Christmas destinations to visit.
However, if driving, Dallas is also an easy weekend trip from Oklahoma City, Austin, Houston, San Antonio, or West Texas.
Dallas Travel Guide Tips for First-Time Visitors
From transportation to attractions to general need-to-knows, here are the top travel tips for Dallas from someone who loves visiting this great city in Texas!
1. Rent a Car
While Dallas does have some public transportation options downtown, by far the easiest way to get around such a sprawling Texas city is to drive. Unlike a city like Boston or New York that seems to run on public transportation, Dallas is very much a driving city with plenty of room and parking options.
Alternatively, use a ride sharing app like Uber to get around quickly instead of relying on the buses or tram.
With that said, expect traffic. Lots of it. Driving in Dallas means getting stuck in traffic that is practically at a standstill at least once.
Another thing to expect: road construction. With so much traffic, the highways, toll roads, and interstates are constantly expanding and undergoing construction and repairs.
2. Make time for Barbecue
Texas is known for its famous barbecue, and Dallas is one of the best cities to explore the wonderful world of smoked brisket, ribs smothered in all kinds of sauces, and burgers that are out of this world.
The best place in Dallas to uncover the heart of the Dallas barbecue scene is the Deep Ellum neighborhood, where you'll find Pecan Lodge, one of the best things to do in Dallas.
You might need to wait for entry, but trust us, it's totally worth it.
While in Deep Ellum, be sure to check out the awesome murals. This eclectic entertainment district is known for its street murals and quirky art galleries, as well as it's live music scene.
3. Experience Country Music in Fort Worth
Forth Worth, part of the larger Dallas metropolitan area, is home to the historic Fort Worth Stockyards where much of the cattle trade used to take place. In fact, the Fort Worth Stockyards is the only place in the world where you can still watch a live cattle drive through the streets – twice daily.
The Stockyards are still around today with gift shops selling fun Texas souvenirs, and unique visitor experiences rather than cattle trade, but one of the most iconic Texas attractions is near there: Billy Bob's.
This iconic line dancing and country music venue is worth checking out during an event out in Dallas. Just check the schedule before you go!
Book a Fort Worth day trip from Dallas HERE.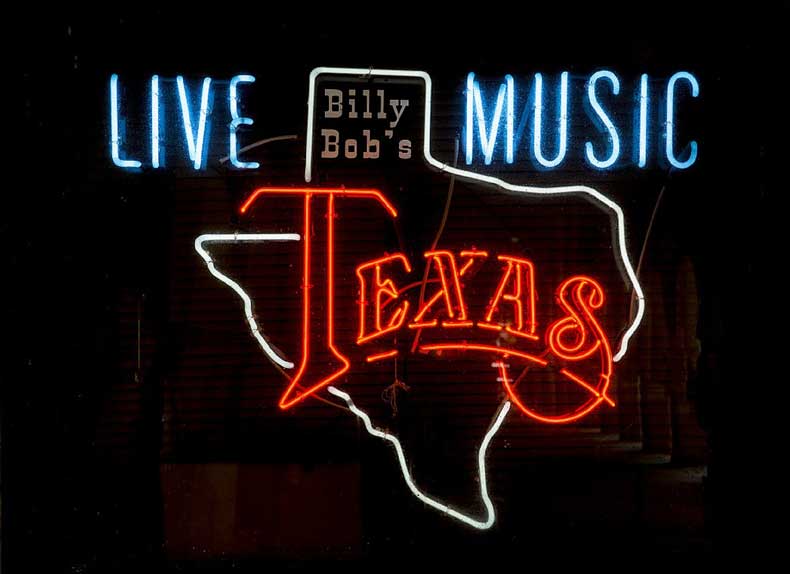 4. Dallas, like most things in Texas, is Big
If you thought you were getting a compact, walkable from end-to-end city, think again. As previously mentioned, Dallas is a large, sprawling city and you'll want to plan your days carefully so you're not criss-crossing from side-to-side and wasting precious travel time.
Of course, with the large size means that there is plenty to do, including craft breweries, bars, restaurants, shopping, historic attractions, museums, and so much more.
No matter what you're into, Dallas is more than likely to have you covered.
5. Skip the JFK Walking Tour and Visit the Sixth Floor Museum
Unfortunately, one of the darker sides of Dallas is that one of the most notable assassinations in history took place there. One of the main things Dallas is famous for is being the city where the assassination of John F. Kennedy took place.
There are plenty of walking tours in Dallas that offer to take you down on the streets, "where it happened," but for the real story, you should visit the Sixth Floor Museum at Dealey Plaza.
A Texas bucket list experience, this museum is housed in the same building where the fatal shot rang out from, and it is a wonderful tribute to JFK's life, as well as a morbid look at the exact corner and window where his assassin was waiting.
An X marks the exact spot in the street in front of the museum where President Kennedy was assassinated.
Book your tickets to the Sixth Floor Museum here.
6. Drive through Highland Park for the Mansions
Every city has its fancy area, and there's nothing more fun to some visitors than following the wealth and marveling at the mansions and streets that seem to be paved with a little bit of gold.
For Dallas, the richest area is Highland Park, where you'll see some incredibly beautiful mansions and might even spot a celebrity or politician as many who live in Dallas call this area home. Be sure to visit Highland Park Village for some high-end window shopping.
In this upscale shopping plaza, you'll find stores like Christian Louboutin, Jimmy Choo, and Dior.
Also, if you enjoy museums check out the George W. Bush Presidential Library just 6 minutes away in University Park.
7. Prepare for Scorching Summers
If you're visiting Dallas in the summer, like many people do, you're going to want to slather on plenty of sunscreen and make sure you're dressed in cool, comfortable clothing that will help you wick sweat off your body rather than trap it in.
While many people think of destinations like Florida as the more obvious places for summer heat, a Dallas summer can be equally hot, if not more so, and the humidity can reach 80 to 85% easily.
Carry around a reusable water bottle to keep you hydrated and take plenty of breaks in the air-conditioning. 
For a more enjoyable experience, visit Dallas in spring – and make the journey south of Dallas to the small town of Ennis, Texas where you'll find the famous Ennis Bluebonnet Trails.
8. Don't be Afraid to Ask Locals for Help
Dallasites are typically very friendly and more than happy to help point you in the right direction or tell you more about why they love Dallas or the great state of Texas.
As one of the most culturally diverse cities in the state, Dallas tends to be very welcoming.
While it is a major city, it runs more slowly than somewhere like NYC. As long as you don't interrupt a person holding a briefcase who seems to be flying down the street late for a meeting, you should interact with and get to know the locals.
The only place where Dallas natives aren't as friendly is on the road, but that goes for all of Texas!
9. See the Dallas Cowboys Play
Dallas runs on football, ranging from high school Friday Night Lights games to the professional home team, the Dallas Cowboys.
To really experience Dallas and the best it has to offer, buy tickets to a Cowboys game if they're playing during your visit and soak in the atmosphere of a city that loves the sport, loves the Cowboys, and loves the city they represent.
Just make sure to get your Dallas Cowboys gear or at least the right colors so you don't accidentally come dressed in the opposite team's colors! Dallas Cowboys swag also makes for one of the best souvenirs from Texas you can buy!
Can't make it to a game? Tour Cowboys AT&T Stadium instead.
10. Get Dinner and Gorgeous Dallas Views at Monarch Restaurant
Looking for a special night out on your trip? One of the best views in Dallas, overlooking the skyline, can be found from Monarch Restaurant, a modern Italian restaurant that serves up fresh seafood, steaks, and pasta dishes.
While it is on the pricier side, it's perfect for a special celebration and seeing Dallas lit up at night is truly spectacular.
Choose from the wood-fired meatballs, shrimp scampi ravioli, fire-roasted lamb chops or one of the many foodie-approved options on the menu and enjoy the friendly atmosphere and waitstaff.
Located directly between The Westin, one of our top hotel picks, and the now famous Giant Eyeball sculpture in the Dallas city center, Monarch Restaurant is a convenient place for fine dining in Dallas.
Top Dallas landmarks and places to visit in Dallas
Now that we've covered our top Dallas travel tips, we'd be remiss not to mention some of the best landmarks and must-see attractions as part of our Dallas travel guide. Be sure to check out these best places to visit in Dallas.
Downtown Dallas attractions
Many of the top things to see in Dallas are conveniently located in or near the downtown area.
Reunion Tower
Giant Eyeball
Dallas World Aquarium
Six Floor Museum
Dallas Museum of Art
Nasher Sculpture Center
Perot Museum of Nature and Science
Klyde Warren Park
Deep Ellum
Arlington, Texas
If you venture to Arlington to catch a Dallas Cowboys' game, there are a few other notable places to visit in this nearby city.
Dallas Cowboys AT&T Stadium
Texas Rangers Globe Life Park
Six Flags over Texas
Fort Worth, Texas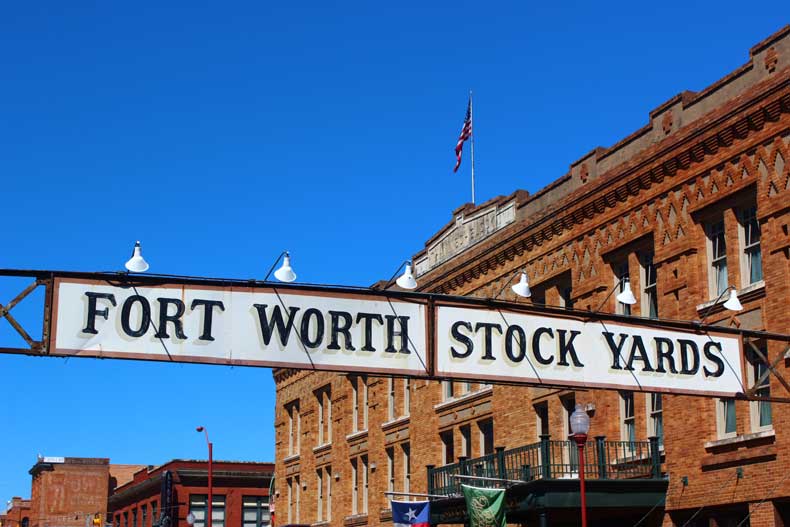 As previously mentioned, Fort Worth is definitely worth visiting during your Dallas trip.
Grapevine, Texas
Grapevine is a hub for fun, family-friendly activities and attractions, many of which are located inside Grapevine Mills Mall. It is also one of the best Christmas destinations in the world!
Great Wolf Lodge
Gaylord Texan
Historic Downtown Grapevine
Wineries
Grapevine Mills Mall
Dallas-Fort Worth Travel Guide Frequently Asked Questions
While our Dallas travel guide has covered where to stay in Dallas, what to do, and the best tips for visiting DFW, here are a few other frequently asked questions about Dallas travel.
What is the Best Month to Travel To Dallas?
Dallas weather can be very hot during the summer months. So, if possible, plan your visit in the spring or fall season, when temperatures are pleasant.
How Many Days Do you Need in Dallas?
If you plan to just explore Dallas, you can do so in a weekend or at least 2 or 3 days in Dallas. However, if you want to visit the cities of Fort Worth, Arlington, Grapevine, or other surrounding towns, like our Dallas travel guide recommends, give yourself at least one week in Dallas.
What are 3 Things Dallas Texas is Known For?
Dallas is known for it's unique and recognizable skyline, being the home of the Dallas Cowboys (although, they technically play in Arlington), and the black mark on the city's past, being the city where President John F. Kennedy was assassinated.
Have a question or comment about any of the Dallas travel tips or places mentioned in this Dallas Travel Guide? We'd love to hear from you! Leave your thoughts in the comments below.
Like it? Pin this Dallas Travel Guide to save it for later!
About the Author of this Dallas Travel Guide: Kalyn Franke is a USA based travel writer with a love for helping visitors make the most of their time in Texas. She writes about her Texas travel tips on her website Happy to Be Texas.

Did you know…
When you make a purchase or book hotels, tours, or other travel services, through our links, we receive a small commission, at no extra cost to you. We only EVER recommend service providers, websites, or products we personally use when booking our own travels. Your support enables us to keep producing helpful travel content. Thank you!
This Dallas travel guide was first written in November 2022 but was updated in June 2023 for accuracy and current information.